How do they larp in Russia? Are there any LARP conventions there? Could I join a LARP in our Eastern neighbour?
LARP trip to Russia
A group of Russian larpers is coming to Finland to tell us all about Russian LARP, from small Nordic LARPs to gigantic games for thousands of players. On Friday at 6 pm in room 204, Evgenia Burova will hold a presentation introducing different games and conventions, community research and projects, and electronic devices designed and produced for LARPs in Russia. The presentation is accompanied by the best pictures from Russian LARPs, plus visa and travel information for those interested in larping in Russia. Most of the Russian games are foreigner friendly and seek international participation.
On Friday we also have the LARP Communities panel discussion at 8 pm in room 204, where Leo Tzarev will shed more light on Russian LARP communities.

Russian LARPs at Ropecon
You will also have the opportunity to learn more in practice, and we encourage you to try a Russian LARP yourself. We have two Russian LARPs being run in Ropecon: Court of the Last Resort from 12 noon to 4 pm on Saturday, and Buddies from the Block from 8 pm to midnight on the same day. Both LARPs are run in English.
Buddies from the Block
Buddies from the Block is a Nordic LARP about growing up in an unfriendly world, and it touches subjects like war and xenophobia in a modern European setting. The game is for 12–25 adult participants.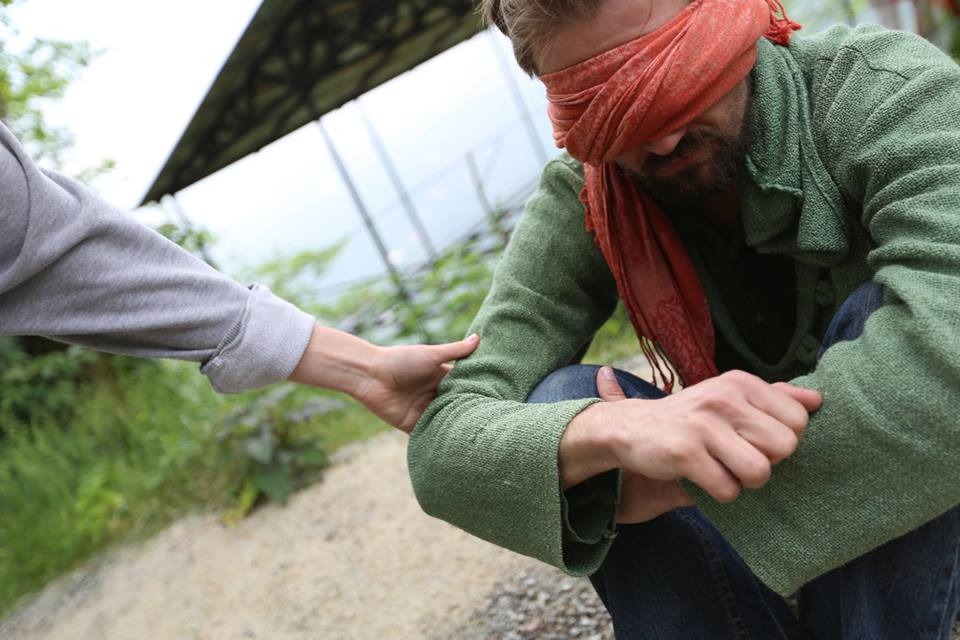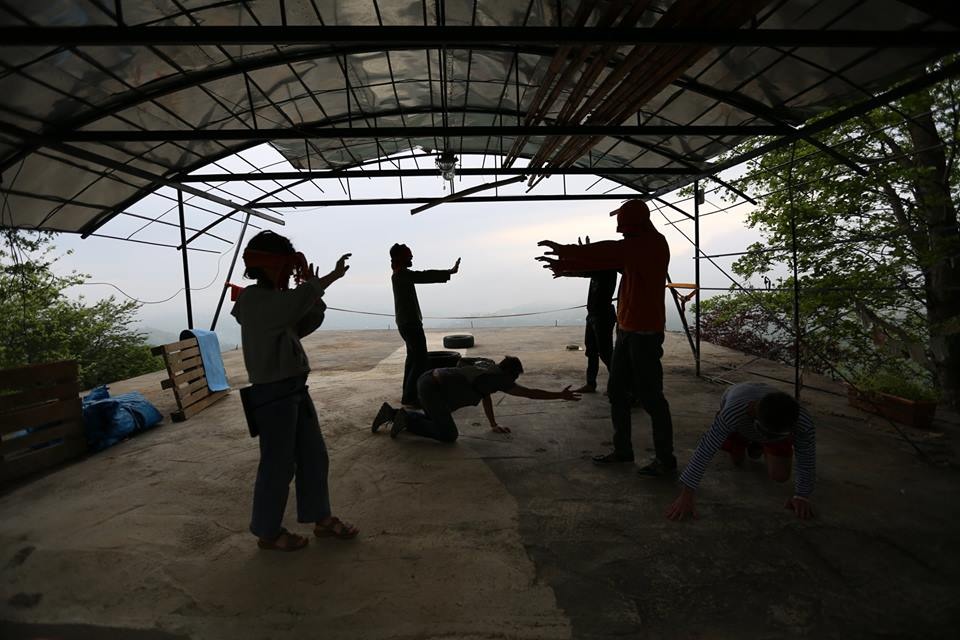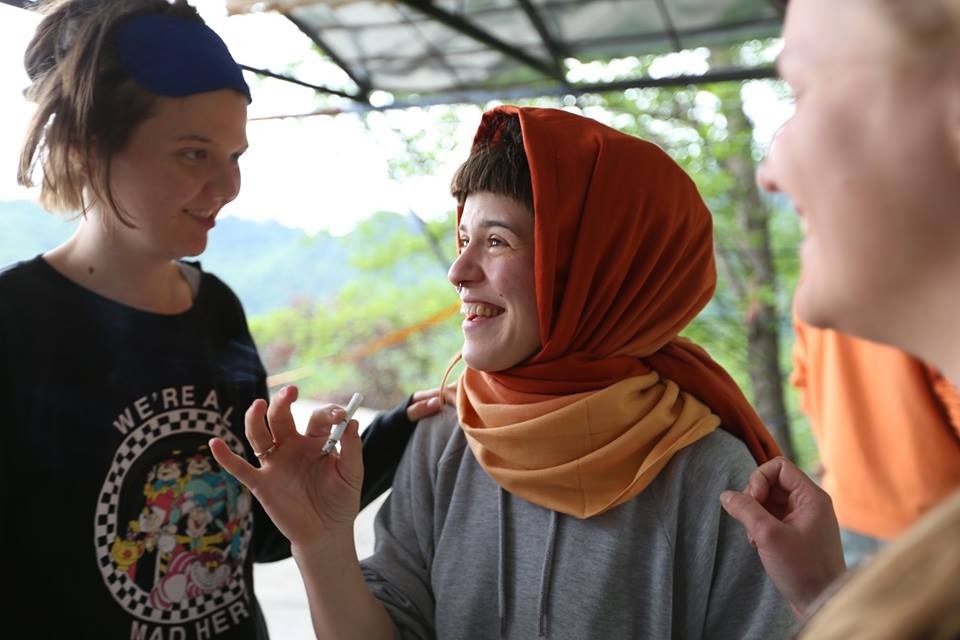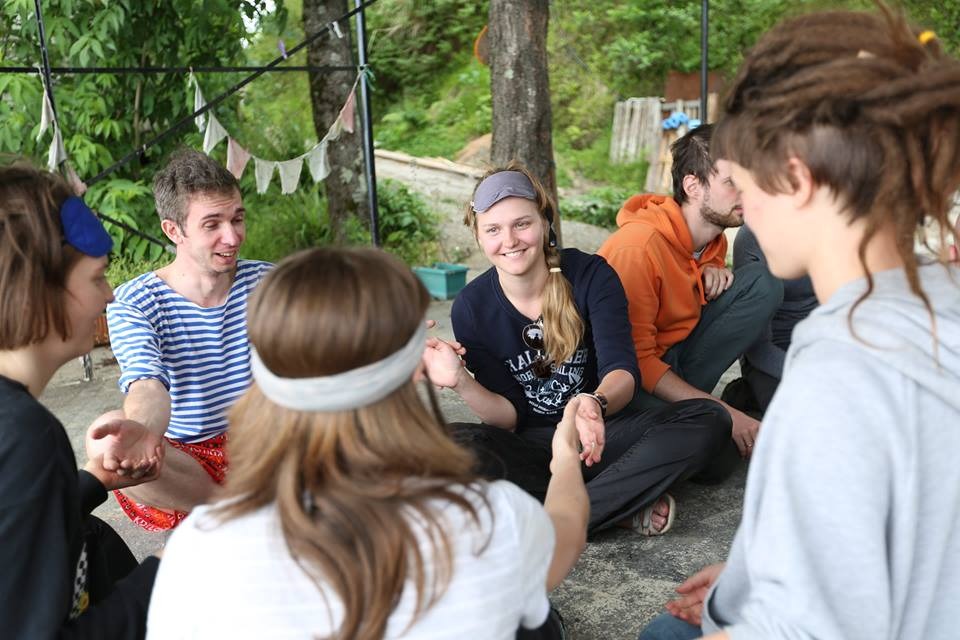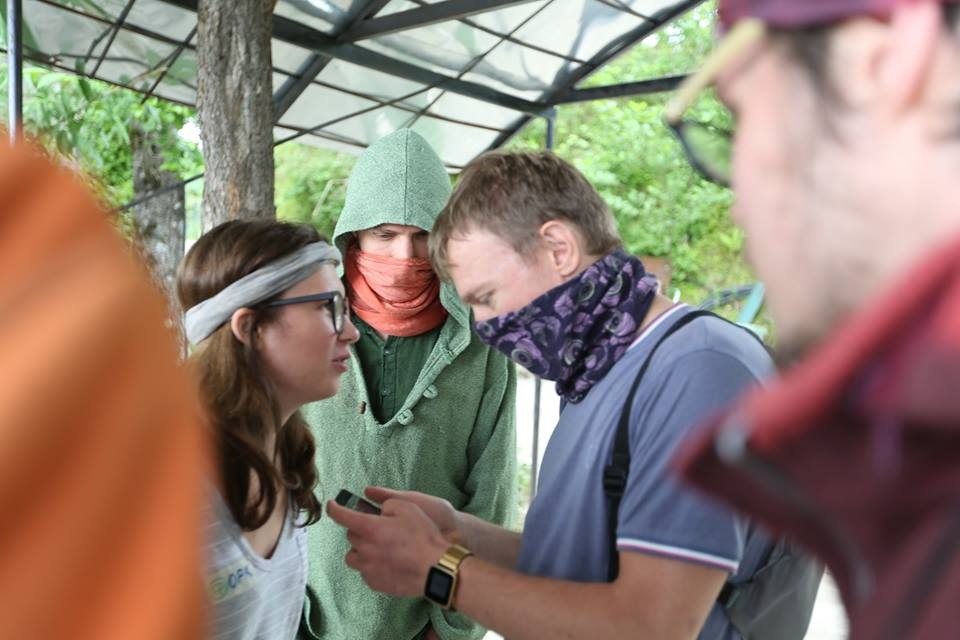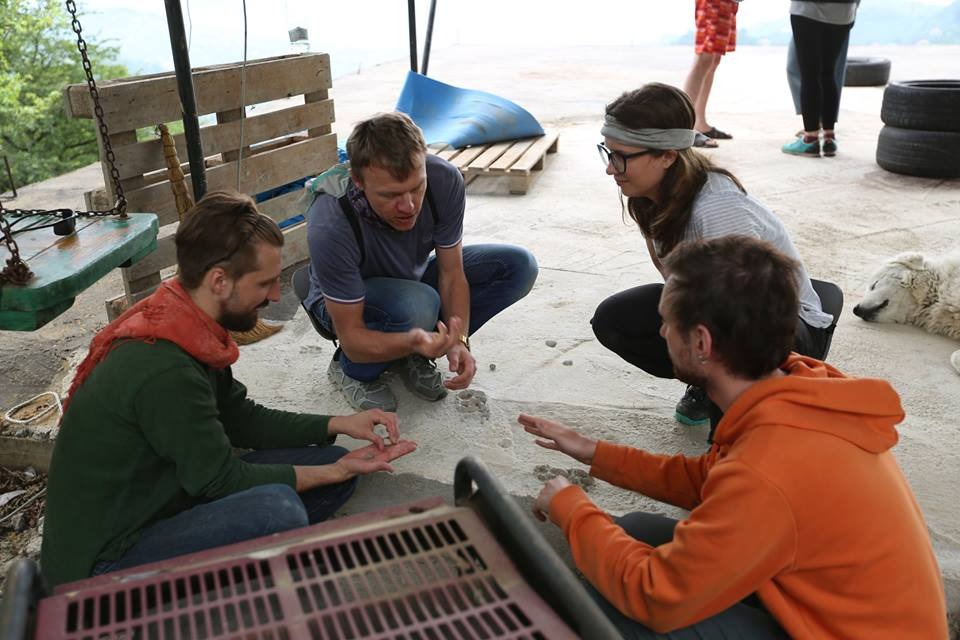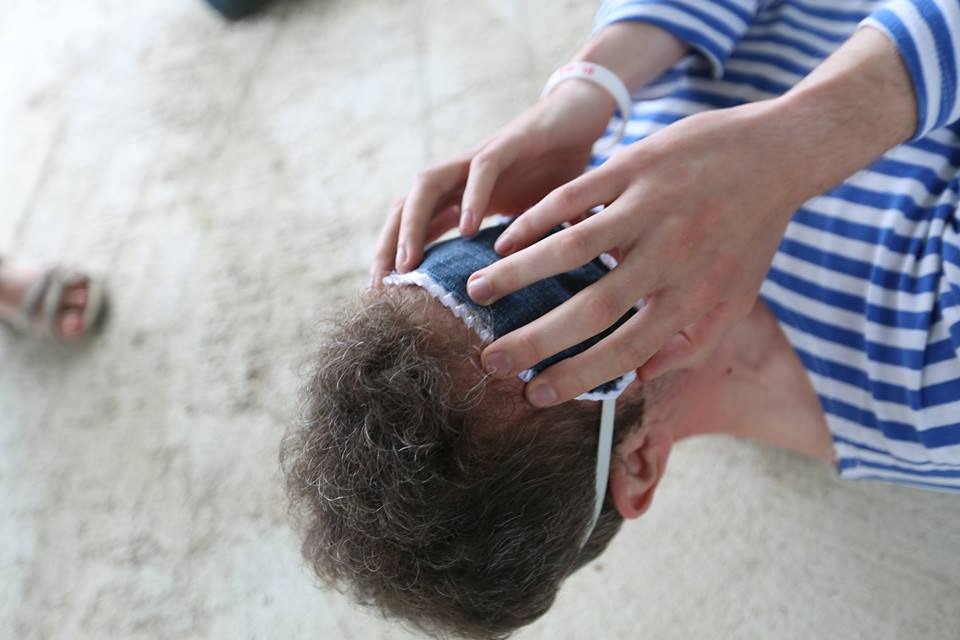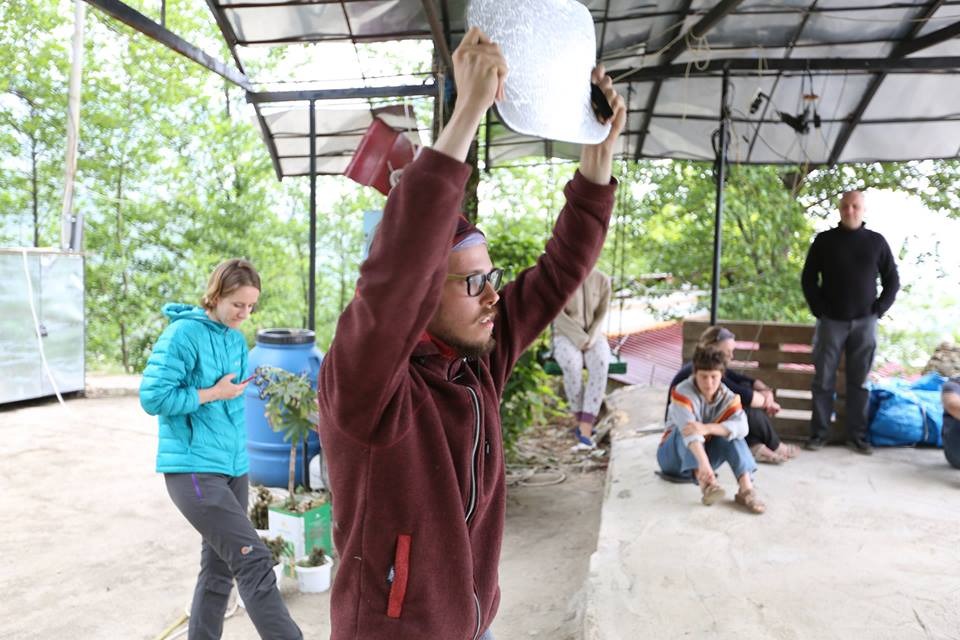 Court of the Last Resort
Court of the Last Resort lets you sit on a jury examining cases and making decisions whether to implement the capital punishment or not. It's set up in a dystopian version of our current world and focuses on critical decision making and ethics.The game is for 7–13 participants.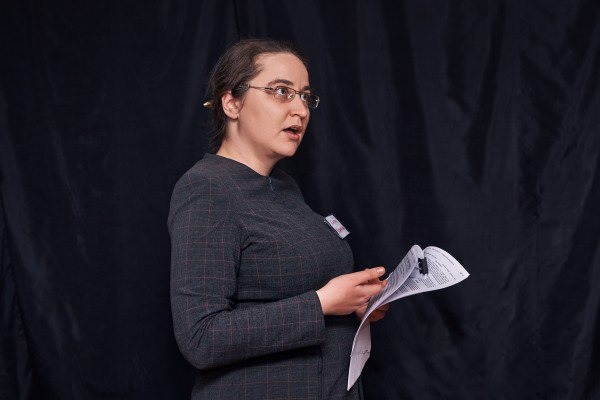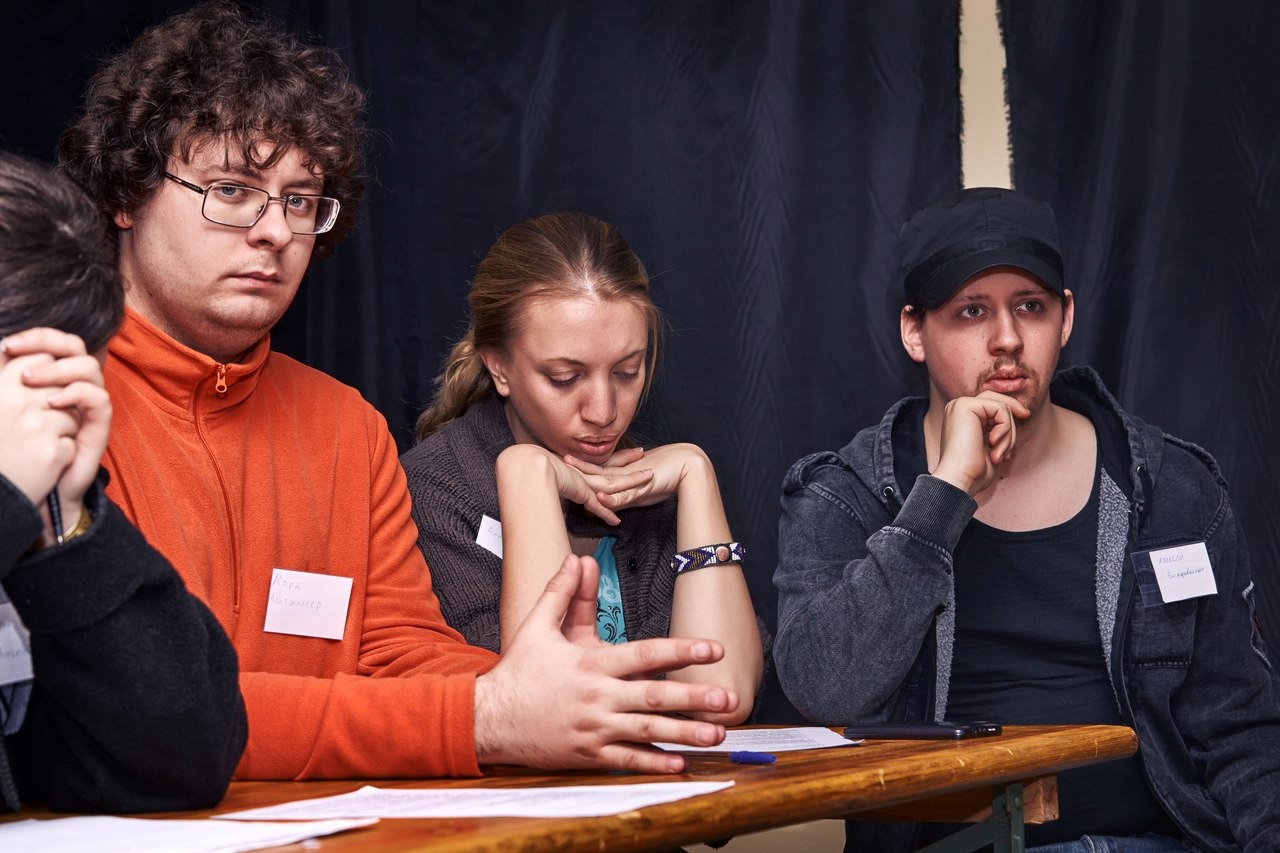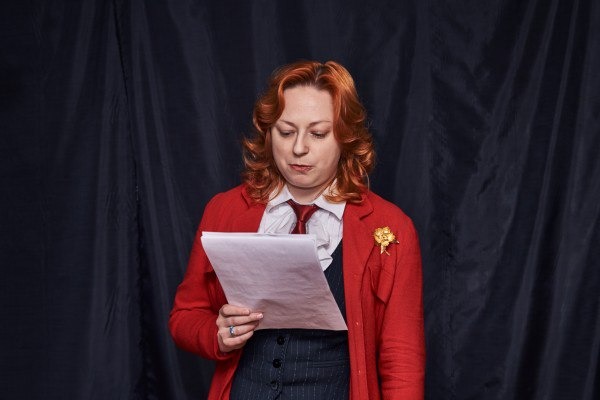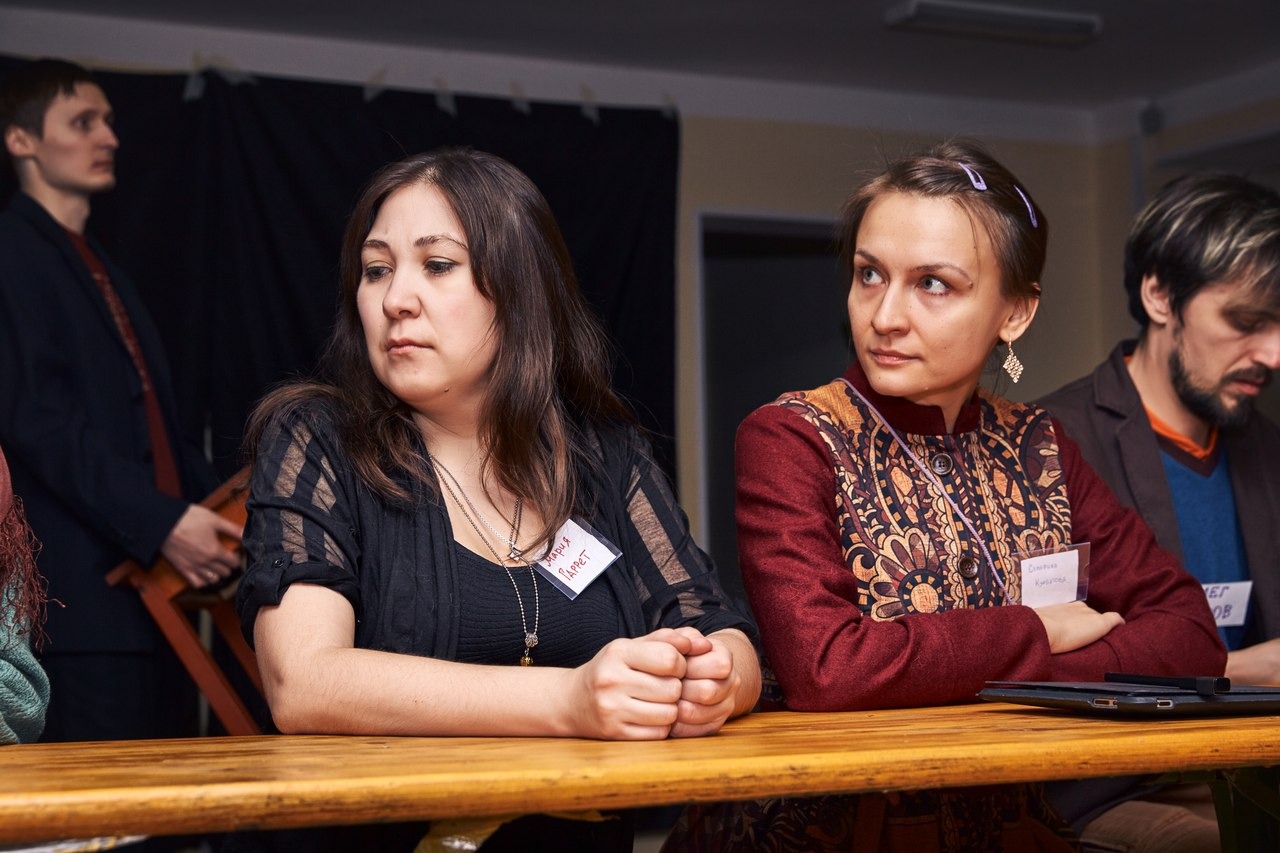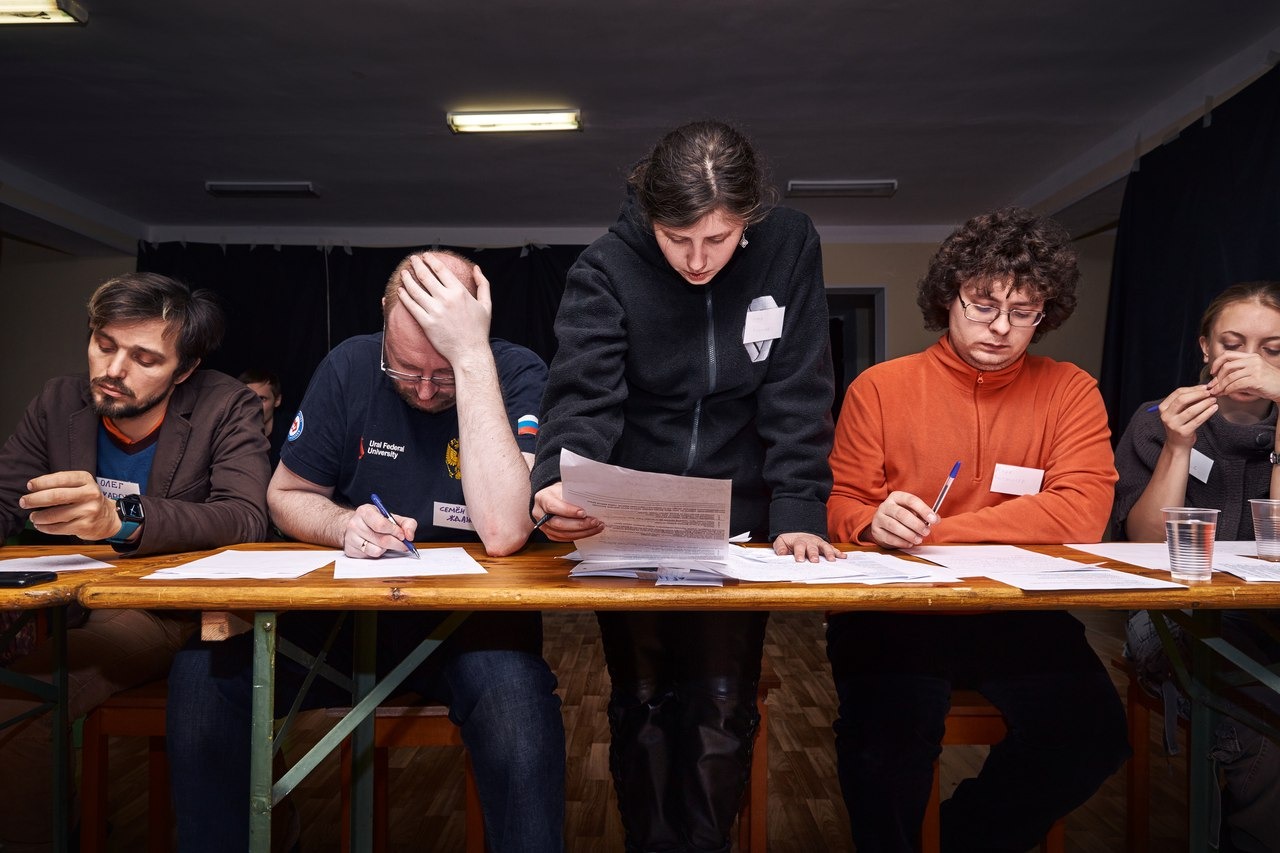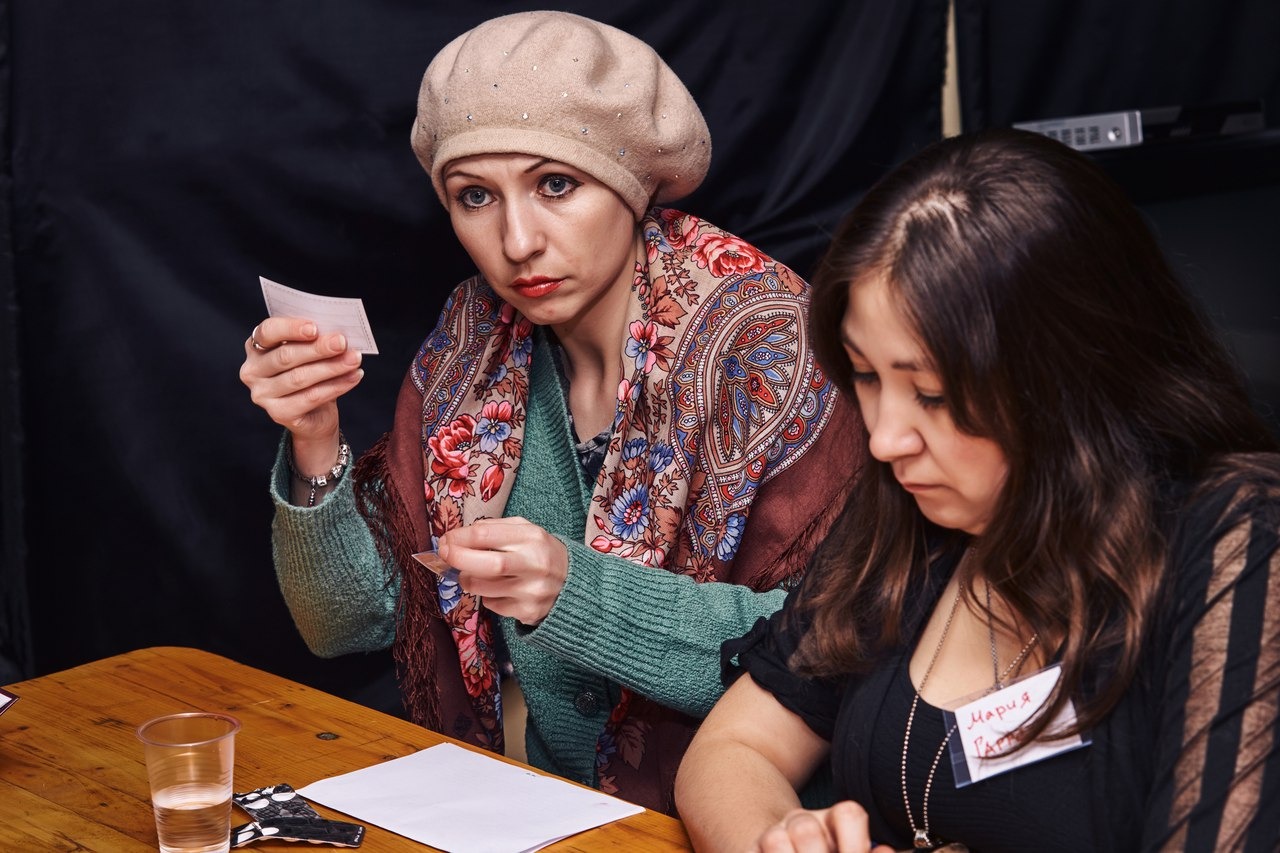 ---
LARP program at Ropecon 2018
For more information and LARP related program see Ropecon program guide »
LARP in Russia
Fri 18–19.45, room 206
Most Russian larps are foreigner friendly and seek international participation. Come hear about Russian larping in this presentation, visa and travel information included!
LARP Communities
Fri 20–21.45, room 204
What kind of local, national, international, virtual, or other larp communities are there? How are they similar, and how do they differ? A panel discussion about larp communities around the world. Panelists include John Shockley, Massi Hannula Thorhauge, Linn Wilhelmsson, Kaisa Vainio, and Leo Tzarev.
Court of the Last Resort -larp
Sat 12–16, room 215
'By the way, what do you think about capital punishment?'
—M. and S. Dyachenko, The Execution
Let's face it – no-one likes making choices. We try to find the golden mean, we call for objectivity and neutrality in difficult situations. You have to be responsible for the choice you've made. And sometimes this burden seems too heavy. If you think you are ready to take it, let's check it. At least, in the form of a game.
'Court of last resort' is quite a simple game. As members of the jury, you will examine a few cases. Your work will result in the court's decision whether to implement the extreme penalty (capital punishment) or not. We don't expect you to make ideal decisions. You just have to choose between the two options: guilty or innocent. You can't abstain.
The game contains issues that may seem unethical to some of you. You will probably find yourself in the situation you don't like, and you woudn't wish it on your worst enemy. Before the game, you will create your own character using the method we provide. Your character's features will depend on you. We have to warn you that all the choices must be made from the players' standpoints, not from the characters'! The characters are just masks you are wearing. That's why we advise you to be guided by your own ethical and moral principles while creating your characters and during the game.
Ilmoittautuminen perjantaina 27.7. klo 20–22 larp- ja pöytäroolipelitiskillä Messukeskuksen eteläisen sisäänkäynnin aulassa.
Buddies from the Block -larp
Sat 20–00, room 215
«I use the same words that I've used before, but no one hears me now. They don't understand, they will never understand, will they?»
Have you ever thought why are others so strange? Why do they fight for values you'll never share? How was it possible that your friends from school got so distant and different when you grew up? What happened to those who came back from or survived the war? This is your chance to know the whole story! Build you character, feel it, reflect it!
Ilmoittautuminen lauantaina 28.7. klo 11–13 larp- ja pöytäroolipelitiskillä Messukeskuksen eteläisen sisäänkäynnin aulassa.
Taking the Leap – international larping and why you should do it
Sat 14.00–14.45, room 201
The international larp scene is flourishing. With larps happening all over Europe and beyond, this talk takes a look at some good reasons why you should consider stepping out into the unknown and joining the international larp community; some of the pitfalls that await you and some of the benefits that it can offer you personally and as a national/local larp scene.
Personal data and data privacy in LARPs
Fri 22.00–22.45, room 204
When you participate in a larp you give personal details about yourself to the organisers, such as your name, contact details, character preferences, even health information. When you organise a larp, you receive and store this data. Who has access to it? How long can the data be kept? Who ensures the data is up to date? EU's General Data Protection Regulation (GDPR) came into effect on 25th May bringing with it updates and changes regarding how personal data needs to be handled by companies and voluntary associations. This presentation looks at how GDPR effects companies and associations organising larps, and what are the rights of the individual participants with regards to their data.
The Naked Truth
Sat 19.00–23.00, Larp and RPG Desk
Four men have gathered for a long-awaited sauna evening. Summer cottage, couple of beers, and old friends. They do not stay in touch as much as they would like, but the sauna evening is a tradition from the days of old. Back then they shared dreams and desires, but the years have taken their toll. Sitting in the steaming sauna, all of them are pondering: What can I tell the others? What will they think of me? And in the end, will they be there for me?
The scenario is about the difficulty of talking and opening up. In Finnish culture, sauna is something that removes social boundaries. It's a place where everybody is equal. Rank, wealth, and seniority carry no weight there. Everybody is naked, both physically and mentally. You are not in a hurry. And in this place alone you can cast away the stoic shell that the society expects of Finnish men.
Playing style: semi-live – the scenario is played in scenes using the whole body, but without costumes and with minimal physical props.
Player type: You enjoy internal dialogue and weighting every word. You like to take things slow and to give space for silence. You enjoy an understated slowly building feel-good atmosphere.
Players of any gender can play the game irrespective of all the characters in the game being men.
Accessibility info: 3 cm rise in the doorway
The Naked Truth premiered at Fastaval 2018 and is the first Finnish scenario to be accepted to the festival.
For 4 participants. Sign-up at the LARP and RPG Desk near the southern entrance on Saturday July 28 at 11–13.
Oh We Used to Be Famous
Sat 21.00–1.00, room 216
They are the homeless, the hobos, the bums, the drunkards and outcasts. They have many names, and
tonight, as each night, they have gathered around a fire to spend the night, eat, drink and tell stories.
Once upon a time, they were celebrities. They were famous and happy. What mockery of fate has brought
them here? What (the heck) went wrong?
Each night, one of them tells their story. And the others listen, and hence become part of it.
But one of them has a Ticket. A Ticket of Fortune. What if they win a million? Would the fortunate once more
become a celebrity. And happy? Could they change their fate? Find long lost loved ones? Help their fellow
unfortunates?
Truth will rise, before the days are done.
The game stresses upon storytelling-story-acting, immersion, characterization and emotions; the choices we
make and things that "just happen" that happen to change everything. The (accidental) reasons behind one's
downfall. Nostalgia, and the dreams and hopes for one's future.
For 6-10 participants. Sign-up at the LARP and RPG Desk near the southern entrance on Saturday July 28 at 11-13.
IKEA
Sun 14–17, room 216
"Dear – isn't this cute?" With a baffled expression, he turned to her to look at the set of bedsheets she held eagerly. "Ehm – aren't we here to look for a bookshelf? This EXPEDIT looks so nice…"
"Well, yes – but now that we are here, we can look at other things too, since it's so hard to convince you to come here, in the first place", she responded a bit defensively.
"Okay. But I think I might've outgrown bedsheets with pictures of little trains", he tried. Judging by her reaction, there was something else he had failed to understand.
IKEA. The Shopping Cathedral. The Saturday Afternoon Hell. A favorite destination for all the big turning points of your life – when you move away from home, when you move in together with someone, when a little one steps into the picture, or if you suddenly find yourself alone due to divorce or death. So, maybe IKEA is not as soulless as it looks in the catalogs.
IKEA is an everyday comedy in which the players experience shopping in the furniture department store (or Saturday afternoon hell, depends on your temperament) by playing small scenes. The structure of the scenario is like a theatre sport over only one subject: what really happens in people's heads while they are busy looking for the raw-white shade for their LAMPA-lamp. As with everything else from IKEA, the scenario also requires that you are willing to pull yourself together.
Genre: Underplayed situation comedy
Number of players: 4-6 players and 1 game master.
Player type: You like to improvise and co-create with co-players; no previous larp/freeform experience is necessary.
Designer: Nis Haller Baggesen
For 4–6 participants. Sign-up at the LARP and RPG Desk near the southern entrance on Saturday July 28 at 20–22.
Post-mortem: Just A Little Lovin' 2018
Sun 16.00–16.45, room 201
In June 2018, the seventh run of Just a Little Lovin', a larp about the coming of AIDS in a 1980s New York gay community, was held in Finland. Organizers and players discuss what was unique in this run of the legendary Nordic larp.