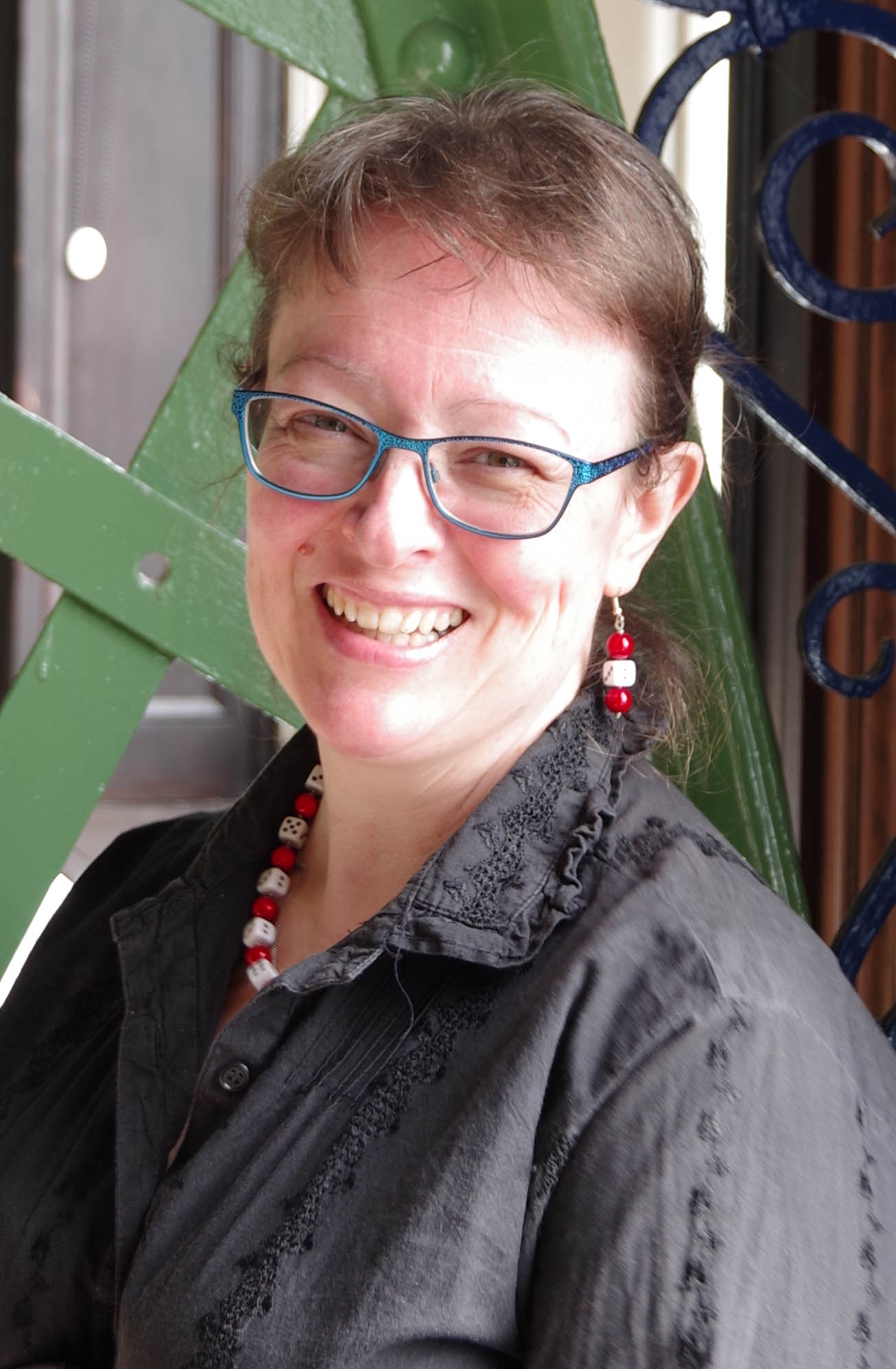 Lynne Hardy discovered role-playing games at university thanks to – of all things – American Football. A few years later, a cheeky letter to Wizards of the Coast got her into the gaming industry and there she's stayed, on and off, for the last couple of decades. Over that time, she's worked for Nightfall Games, Pelgrane Press, Cubicle Seven, Modiphius and Green Ronin, amongst numerous others, either as a writer, editor, or both. She also created her own steampunk pulp adventure game: Cogs, Cakes and Swordsticks.
More recently, she formed part of the team responsible for updating Chaosium's legendary Masks of Nyarlathotep campaign, and her modern-day Call of Cthulhu scenario, Scritch Scratch, was Chaosium's 2018 contribution to Free RPG Day. As of this year, she is now working full-time for the Chaosium as Associate Line Editor for the Call of Cthulhu RPG.
Lynne has never been to Ropecon before, but has heard a lot of very good things about it and is really looking forward to her first visit.
You told us you got into gaming via American football. That is a story we would like to hear! How did that happen?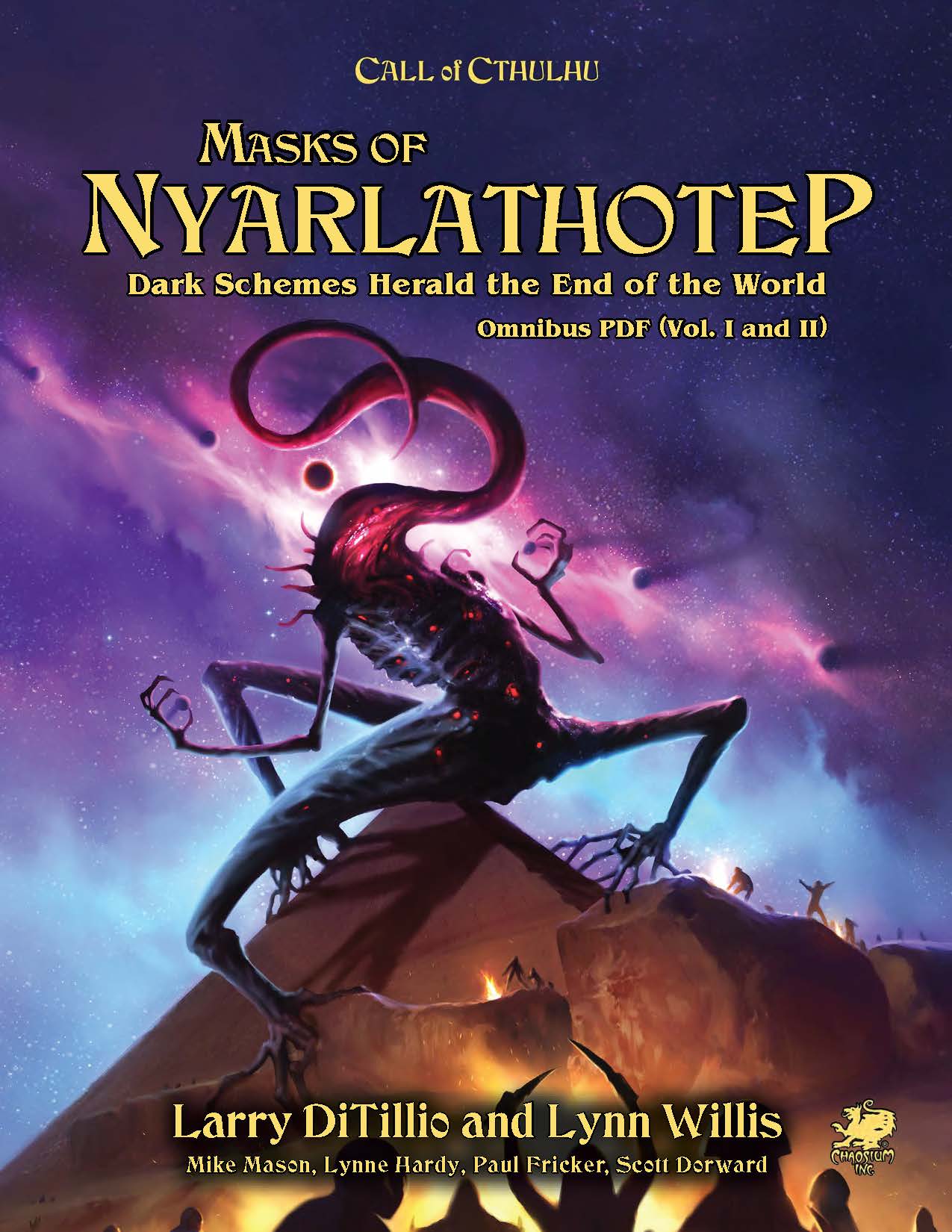 American Football became very popular here in Britain in the late 1980s, and I supported the Seattle Seahawks. Their merchandise was quite hard to get hold of, though, because they weren't one of the big popular teams (like the Miami Dolphins or the San Francisco 49ers), but my parents managed to get me a Seahawks football jersey, which I promptly took away to university with me. I decided to wear it to the Freshers Party at my hall of residence, and three young men came up to talk to me because of it. They were all in Newcastle University's American football team and knew I had to be a fan because of the top. As it turned out, they were also part of an avid roleplaying group, and they introduced me to RuneQuest, Call of Cthulhu, Rolemaster, Spacemaster, MERP, AD&D, and quite a few more. They also encouraged me to start GMing very early on. So, my involvement in gaming is all down to my supporting a team that wasn't very popular at the time in the UK!
Ropecon's theme this year is mythology. Do you have a favorite mythology?
I'm fascinated by all mythologies – the similarities in themes and concepts that crop up all over the world, and the also the differences. The world's mythologies are a wonderful treasure trove of information regarding how our ancestors saw the world, distorted over time through retelling to suit each generation's needs and biases.
You are Associate Editor now at Chaosium. What does an RPG editor actually do? We imagine it is not only spell-checking.
I wish it was! (Although that is a part of it, too.) When I'm editing a roleplaying scenario or rulebook, I am checking the spelling, grammar, and readability of the piece, but I'm also checking continuity (has Fred been renamed George part way through, for example) and the plot line (is there a sudden leap in logic that the investigators couldn't possibly find out about, or are they assumed to know something crucial they haven't been told?), as well as a rules check to make sure the mechanics support the story and are in line with the core rules. I may also be called upon to write art and cartography briefs, depending on the project, as well as sorting out contracts and invoices.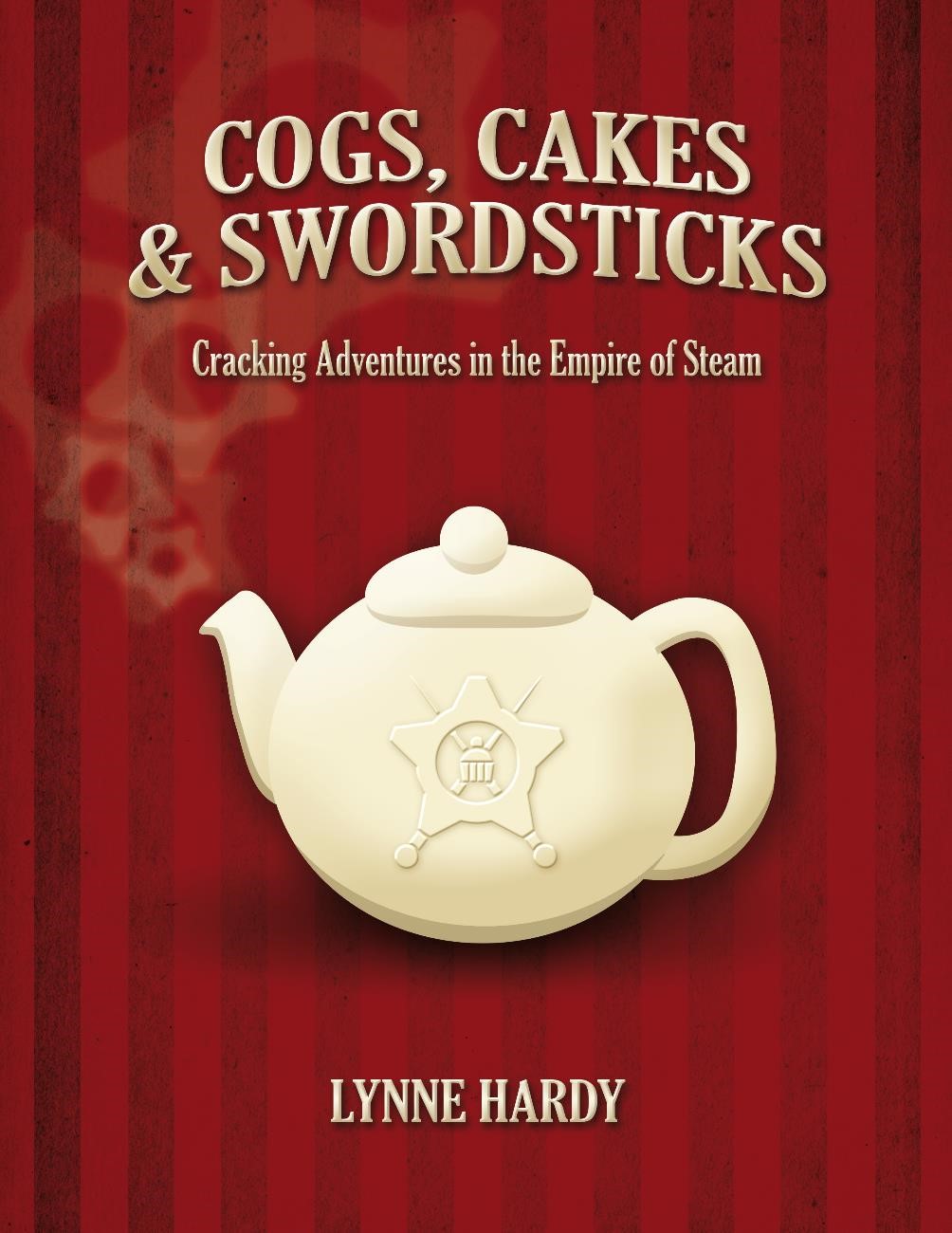 Tea, cake, adventure! Cogs, Cakes and Swordsticks is a steampunk pulp role-playing game designed by you. Why steampunk and Empire of Steam? And what is your favorite cup of tea?
Cogs, Cakes & Swordsticks sort of came about by accident. We'd been part of a long-running Victorian-era LARP run by friends of ours, which had elements of horror and steampunk, although no one was really calling it that then. After that finished, a few of the people involved started going to steampunk meetups, and we all ended up at the first Asylum steampunk convention in Lincoln. I met a lot of steampunk cosplayers there who really wanted to try RPGs, but were a bit intimidated by the two that were then on the market. So, I sat down to write a game that could be played by anyone, anywhere, with the minimum equipment. And, of course, you need a setting, so the Empire of Steam developed from research I did on the Victorian era, based on the assumption that Charles Babbage (a thoroughly obnoxious person in real life) actually finished his difference engine.
Favourite cup of tea? Oh, that's a tricky one. I have a gigantic loose leaf tea collection because I love trying new things. I would say that my go-tos are Rington's Northumbrian blend loose leaf tea, Rington's Earl Grey teabags, and Nothing But Tea's Coffee Cake and Mayan Gold loose leaf teas. I also have a really wonderful lavender loose leaf tea from a teashop in Lincoln, which tastes like biscuits. Yum 🙂
Streaming RPG sessions online (for example in YouTube) has become popular around the world (although Finns watch international ones). What do you think about the streaming of games this way? Is there anything else out there than D&D? Do you follow any games this way?
I think it's fascinating, although I don't really watch them (or listen to podcasts of actual plays). Streaming games is an interesting development that allows people to engage with the hobby wherever they are –  after all, not everyone has access to a friendly local gaming shop where they might get to play or try out new games, or has a circle of friends nearby to play with. I did think it was a little odd when I first heard about it, but then someone pointed out it was absolutely no different to watching a sports match, which is true. And yes, there's definitely more out there than D&D, although there's no denying it dominates games streaming at the moment.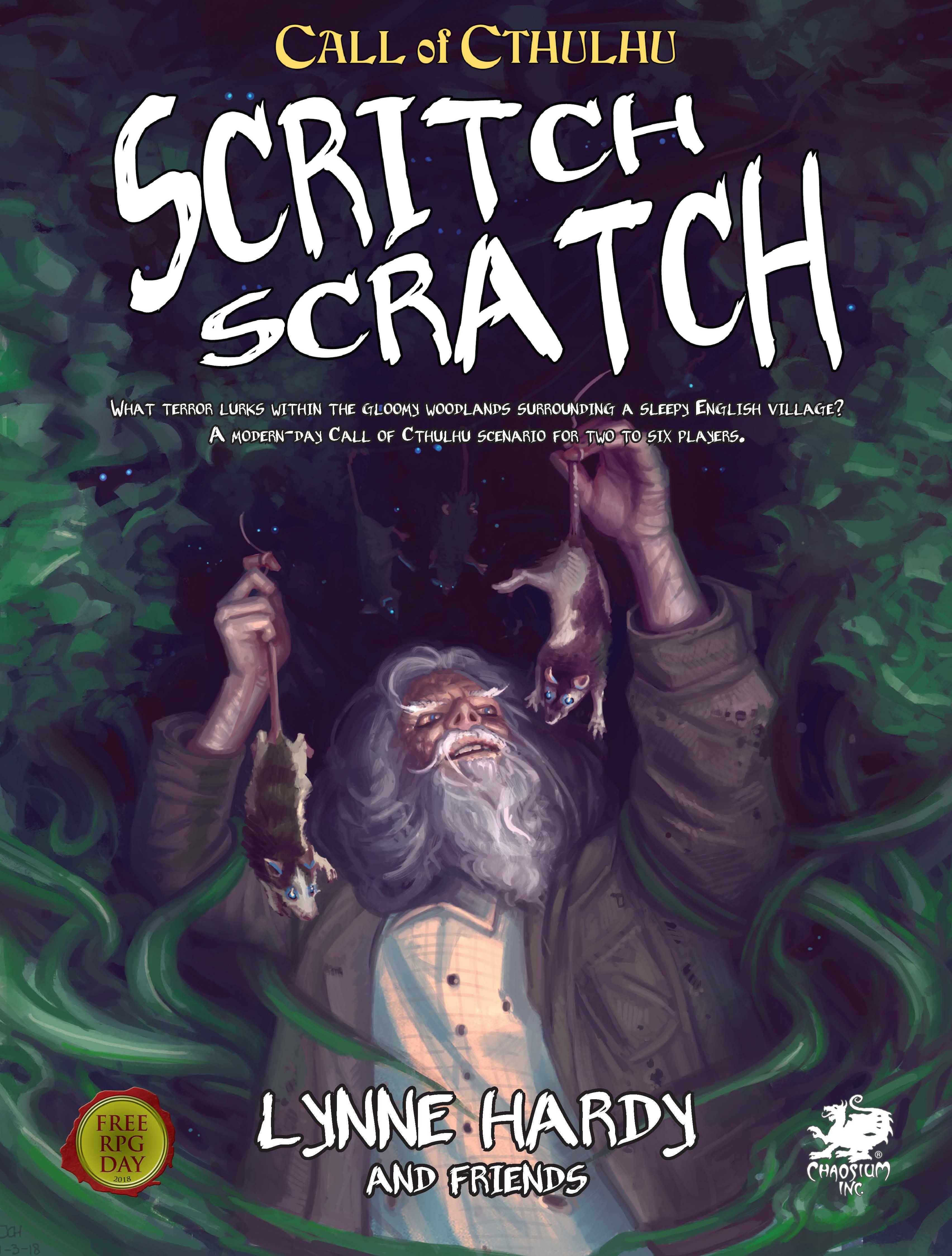 The mandatory question, of course, is that do you have a favorite RPG? Why?
I think I might be contractually obligated to say Call of Cthulhu! I've enjoyed playing a huge number of different systems over the years, and I am genuinely very fond of CoC. I still have a huge soft spot for Talislanta, because that's the game that really taught me how to GM and got me into the gaming industry. But just one favourite? No – there's too much good stuff out there to explore and enjoy!
We Finns always love to hear what others think of us. You are a great American football fan – have you ever followed the Finnish "Vaahtera" (Maple) league?
I was a huge American football fan – I've lapsed somewhat over the last decade or so, especially since my Dad died. We always used to watch it together before I went to university, and we even went to Wembley one year to see Washington versus San Francisco. We'd still chat about it on the phone, although it wasn't shown very much on British TV by that point. I did finally get to go on a tour of CenturyLink Field (Seattle's home ground) last January after OrcaCon, which was something I've been trying to do for years. But I've never seen a Vaahtera game, but then, it's been a very long time since I watched any game of American football!
What do you think about Finnish role-playing games or Finnish gamers beforehand?
I've met a few Finnish gamers at other conventions, and they've always been lovely. My husband, Richard, also knows quite a few through his international LARPing exploits, and I'm looking forward to (hopefully) meeting a few of them at Ropecon.
Embarrassingly, I couldn't name a Finnish roleplaying game, so I went and had a quick look on Board Game Geek – there's definitely some very interesting-sounding ones I shall be on the lookout for during my visit.
What do you expect from Ropecon 2019?
A really good experience. Everyone I've spoken to who has been in the past has thoroughly enjoyed themselves and would love to come again (if they haven't already). I've never been to Finland before, and I love visiting new places, so it's all very exciting.